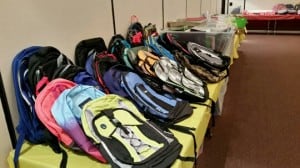 Our distribution date this year is Monday, August 21st. The deadline for donations is August 18th.
Please help us make this year's Program a success. We are in need of large backpacks for Middle Schoolers and High Schoolers as well as 3 ring binders to help students start the school year off in September. Thank you for your support!
For donation drop-off information or questions, email LnFbackpackprogram@gmail.com or call (978) 772-4627.