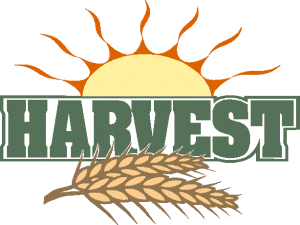 Our Harvest Club includes all supportes of Loaves & Fishes.  Members of our Harvest Club support us in many ways, including Financial Support, Goods and Services and Volunteerism.
(This is a partial listing.  Some donors wish to remain anonymous.)
2016 Partners
(Period July 1, 2015 through June 30, 2016)
---
Gold Level Partner
$5,000 and above
Bemis Associates
Central Ave Compassionate Care
Central MA Kibble Kitchen
Community Foundation of North Central Massachusetts
Digital Federal Credit Union – Marlborough
Donelan's Supermarket – Acton
Donelan's Supermarket – Littleton
Donelan's Supermarket – Pepperell
EFSP National Board
Gaining Ground
Gove Farm
Greater Boston Food Bank
Groton Dunstable Regional High School
Groton Neighborhood Food Project
Hannaford Supermarket – Lunenburg
Hannaford Supermarket – Townsend
Harvard Post Office
Harvard Unitarian Universalist Church
Jo Nicewicz
Jonathan and Jesse Panek
Judy Grande
Kimball's Farm
Market Basket – Littleton
Nashoba Valley Medical Center
North Country Porsche Club of America
North Middlesex Savings Bank, Ayer
Paul and Mimi Matisse
Richard and Jean Walsh
Roche Brothers Supermarket – Acton
Saint Anne Parish
Shaw's Supermarket, Groton
Shirley Scout Food Drive
Shop 'N Save
Springdell Farm
Ted and Connie Lapres Fund
Ted and Mary Shasta
Timothy A. Ingraham
Trader Joe's
Union Congregational Church
United Way of North Central Massachusetts
Whole Foods, Westford
Wilson Brothers, HVAC, Inc.
Silver Level Partner
$2,500-$4,999
Ace Bermuda Insurance Ltd.
Applefield Farm
Catania-Spagna Corporation
Century Carpet & Creative Floors, Inc.
Cisco Systems
Congregational Church of Littleton
Congregational Church, UCC, Harvard
Donald and Janet Stevens
Donelan's Supermarket, Groton
Douglas and Sandy McPherson
First Parish Church of Groton
Greater Lowell Community Foundation
Harvard Lions Club
Heidrun Ryan
Holy Trinity Parish (St. Theresa/St. Francis)
JK Farnsworth Company
Kathleen Cole and Carolyn Hotchkiss
Dee Lee
Littleton Community Farm
Littleton Council of Churches
National Grid
New England Apple Products Co.
Paul Kouyoumjian and Lisa Webb
Shriver Job Corps.
St. Anthony of Padua Parish
Stephen and Mary Keville
Stephen Roach and Amy Hilbert
Steve Bakke and Julie Staraitis
West Acton Baptist Church


Bronze Level Partner
$1,000-$2,499
Ann and Richard Perreault
Arthur Boisseau
Assabet Valley Vocational School District
Ayer Fire Department
Ayer Post Office
Ayer/Shirley Recycle
Ayer-Shirley High School
Ayer-Shirley Middle School
BJ's Wholesale Club
Lee Burton
Carl and Lorie Phillips
Community Chiropractic
Curtis and Kathleen Marble
Dan Sierra
David A. and Joan Murphy
David and Karen McClosky
Deluxe Corp
Don and Heidi Siegrist
Epic Enterprises, Inc.
Federal Bureau of Prisons
First Church Unitarian
Fitness Your Weigh
Francis W. Parker Charter Essential School
Gary M. Gumuchian
Gayle B. O'Brien
Gibbet Hill Farm
Groton Dunstable Regional School District
Groton Post Office
Groton Public Library
Groton Women's Club
Groton-Dunstable Middle School
Harvard Sportsmen's Club, Inc.
Harvard Unitarian Universalist Church Social Action Committee
IC Federal Credit Union
James Grier
Jim & Lorraine Farnsworth
John and Nancy Dwyer
John Cauley
John Katter
Keaney Household/Keaney Family Trust
Keith and Vicki Bilafer
Keller William Realty North Central/Apple Country Team
Knox Real Estate
Laddawn
LEWA
Little Rascals Orchard
Littleton Fire Department
Littleton Middle School
Littleton Post Office
Mary Markham
Markham Group
Maureen Johnson
Medtronic/Surgical Technologies
Michael Horton
Michael McCallan
Michael S. McDonald
Michael Tosi
Middlesex Savings Bank, Natick
Nancy F. Washington, P.C.
Netscout Systems, Inc.
Oak Meadow Montessori
ODIC, Incorporated
Omer Guillemette
Open Meadow Farm
Otto and Dorothy Solbrig
Our Lady of Grace Parish
Page Hilltop School
Paul and Lisa Martel
Peter Carson
Peter Galluzzo
Philip Rayla and Diane Herlihy-Rayla
Project 351
Project Bread
Read Fleming
Red Tail Golf Club
Renegade Miata Club
Reuben Hoar Library
Richard and Mary Harrington
Robert & Joan Dircks Foundation
Robert Carter and Cynthia Kaul-Carter
Rollstone Bank & Trust, Fitchburg
Russell and Linda Shappy
Ruth A. Wolfson
Saint Andrew's Episcopal Church, Ayer
Scott and Patrizia Stadler
Scott Lewis
Senate Construction
Senator Jamie Eldridge
Shepherd of the Valley Lutheran Church
Shirley Post Office
St. Mary's Catholic Church
St. Matthew's United Methodist Church
Stephen Quinn
Tag Heating & Cooling, Inc.
The Davis Family
Thomas and Nancy Penney
Thomas Brando
Thoughtforms
Timothy and Joan Keutzer
Tiny's Restaurant
Trinity Chapel Episcopal Church
United Steelworkers of America Local 506
United Way of Tri-County
Votze Butler Charitable Fund
Warren and Meredith Kundert
Wendy Trinque
Evelyn Walunas
William Conley
William H. Gustafson
Willie Wickman