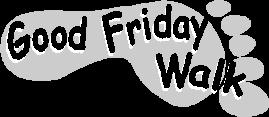 This event has already taken place.
Date: Friday, April 3, 2015
Time: Start any time between 7:30AM-12:30PM
Distance: 5, 10, 15 or 20 miles
Where: Harvard Common, Congregational Church of Harvard, 5 Still River Road
The annual Good Friday Walk is one of the most significant fundraising events for Loaves & Fishes. For 2015, 90% of the proceeds are directed to Loaves & Fishes and 10% go to Sharing, Inc.
The sooner you sign up, the more time you have to get sponsors on-board for you or your team! It is hard to get out and walk with all the snow but remember to prep your body for the walk even if only on a treadmill indoors.
In 2014, $25,000 went to Loaves & Fishes from this walk. Help us raise even more this year!