2020 Board of Directors – from left to right – Jeff Howe, Scott Lewis, Don Siegrist, Sara Stancombe, Jim Breslauer, Willie Wickman, Andrea Myette, Hilary Curtis
Andrea Myette,  President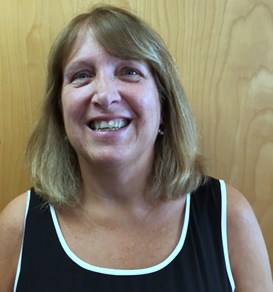 Andrea received a B.A. in Education from the University of Massachusetts and a Masters Degree in Middle School Education from Fitchburg State University.  She taught elementary and middle school in the Groton Dunstable school system for 20 years and recently retired.
Her past volunteer work includes chairing and fund raising for the parent organizations in her daughters' schools, fundraising for the Groton Library and many other community projects.
Andrea grew up in nearby Concord, MA where she met her husband Peter.  Together they settled in Groton in 1980 and raised their two daughters.  Andrea has helped out in her husband's businesses for many years overseeing finances and bookkeeping.  Presently she continues this work part time.
In her free time Andrea enjoys gardening, reading and sewing but mostly spending time with her grandson.
Don Siegrist, Treasurer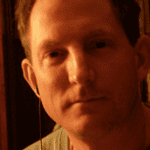 Don joined the Board of Directors as Treasurer in July 2014. He and his wife Heidi, also an active volunteer at Loaves & Fishes, have lived in Harvard for over 20 years.
Don has undergraduate degrees in Mathematics and Economics from Middlebury College, a Master's degree in Economics from Trinity College, and an MBA degree from the Sloan School of Management (MIT).
Don has over thirty-five years of work experience, primarily in consulting, product development, and information technology – mostly in the healthcare information sector.  He has worked in both startup and larger company environments, including such organizations as WebMD and Press Ganey.  He is currently involved in another startup venture.
Jim Breslauer, Vice President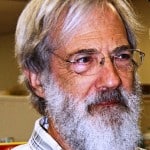 In 2014 Jim retired after spending almost 40 years as a legal aid attorney. For the previous 17 years he worked for Neighborhood Legal Services in Lawrence and Lynn serving the low income population in those and surrounding communities. Before that he worked for 14 years for Merrimack Valley Legal Services in Lowell and Lawrence. A few months after retiring he began volunteering at Loaves and Fishes as a food distributor and now as a steward.
Jim and his spouse Deb Thomson moved to Lowell in 1981 from Lancaster Pennsylvania where both had been legal services attorneys. They moved to Harvard in 2004 where they live with their three dogs and two cats. Their son and grandchildren continue to live in Lowell.
Jim has served on Boards for numerous non-profit corporations during his career. He served a term on the Harvard Planning Board and been a member of the Harvard Conservation Commission for the past 10 years. He happily accepted the invitation to join the Loaves and Fishes Board, stating that this is the best run and most considerate of its clients of any food pantry he has seen.
Scott Lewis, Clerk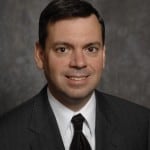 Scott is President and Chief Storyteller for Lewis Studios.  Lewis Studios provides marketing consulting and multimedia production services.  Scott holds a BS in Business and Marketing from Southern New Hampshire University and an AS in Electronic Engineering from the University of Hartford. Scott resides in Littleton, MA, with his wife Judith Taylor. Scott chairs the Community Outreach and Relations Committee and is delighted to work with a dedicated team of fundraising and marketing volunteers.
Prior to Lewis Studios, Scott spent 18 years at Novell, Inc., most recently as Global Vice President of Marketing with responsibility for Partner Marketing, Partner Programs and Sales Enablement for Novell's own sales force and their partners. Scott also serves on the Board of Littleton Conservation Trust and mentors startups at Entrepreneurship for All in Lowell, MA.
Willie Wickman
Willie has been actively involved in the community since she moved to Harvard in 1989 with her husband and three children. She served eleven years on the Harvard School Committee and was a representative to the Devens Education Advisory Committee. She is presently guiding the initiative to convert the town of Harvard's old library into a community arts/cultural center.
Professionally she held a variety of positions at Darmann Abrasive Products, a manufacturing business that her husband founded in 1984.
She is looking forward to becoming involved at Loaves and Fishes both as a volunteer and a board member.
Hilary Curtis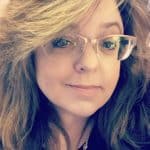 Hilary joined the Board of Directors in the fall of 2018.  She is a licensed Mental Health Counselor currently in private practice in Ayer with an office at the Nashoba Valley Medical Center.  She has been a therapist, clinical supervisor and program director of community  mental health programs, serving adolescents and adults with mental health and substance abuse issues since 1987.  She earned her BA at Cornell University in psychology, sociology and anthropology, her MEd at Harvard University in Counseling and Consulting Psychology, and her PhD in Counseling and Developmental Psychology and Research Methods at Boston College.
Hilary has worked in multiple clinical settings including patient, residential, outpatient clinics and schools.  In the past decade, she has consulted with local courts and criminal justice networks to target interventions for the state's opiate crisis, partnering with the Town of Ayer and the Ayer District Court to successfully implement over 5 million dollars in grants for diversionary programming for adults with addiction issues that became involved with the criminal justice system.  Hilary grew up in the Boston area and moved to Ayer in 2004 with her husband and son.  Prior to moving to Ayer, she practiced in Boston's MetroWest area specializing in trauma treatment with adolescents and adults in a community mental health organization.
Jeff Howe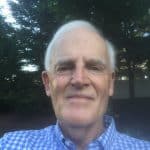 Jeff has recently retired as a Human Resources Manager and Compensation Specialist.  His 40+ year career included many challenging assignments working for several large tech companies.  As a leader in Human Resources, Jeff enjoyed the many settings where HR played a vital role in facilitating changes in the workplace in order to keep up with the dynamics of a business.  Prior to retirement, he was employed at Deluxe Corporation (formerly NEBS), Groton, MA.
Jeff started stocking shelves for Loaves & Fishes in 2017.  He wanted to contribute his time in a role that included more direct client contact.  He currently fills that role as a Food Distributor at the Pantry and he finds this experience very rewarding.
Jeff resides in Stow, Massachusetts.  He also volunteers at other agencies helping those in need.  He enjoys keeping active and spends time biking, golfing and playing tennis.
Sara Stancombe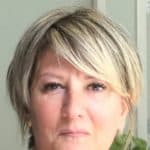 Sara has been a salon owner in Ayer for over 25 years, and her most recent Owen Jacobs Salon and Day Spa has been opened for over 6 years on Main Street.  Sara has decades of experience working with people in all areas of her life and she cares very much for the people in her community.  Owen Jacobs is a concept Aveda Salon, and Aveda's business philosophy is in line with Sara's beliefs, to care for the world we live in, from the world of beauty to ways in which we give back to society.  Sara has a desire to give back and becoming a board member for Loaves & Fishes was a natural step for her.  In her free time, Sara and her husband enjoy hiking with their dogs, Pilates, traveling and spending time with her grandsons Owen, Jacob and Colin.  Sara is a member of the Nashoba Valley Chamber of Commerce as well as the Ayer Business Alliance.  She feels as a business owner, she will be an asset to Loaves & Fishes Food Pantry to help reach out into the community.