Jim Breslauer, President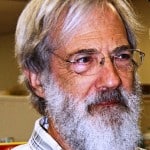 In 2014 Jim retired after spending almost 40 years as a legal aid attorney. For the previous 17 years he worked for Neighborhood Legal Services in Lawrence and Lynn serving the low income population in those and surrounding communities. Before that he worked for 14 years for Merrimack Valley Legal Services in Lowell and Lawrence. A few months after retiring he began volunteering at Loaves and Fishes as a food distributor and now as a steward.
Jim and his spouse Deb Thomson moved to Lowell in 1981 from Lancaster Pennsylvania where both had been legal services attorneys. They moved to Harvard in 2004 where they live with their three dogs and two cats. Their son and grandchildren continue to live in Lowell.  In 2019 they moved to a retirement community in Concord, MA, where they share living quarters with one dog and one cat.
Jim has served on Boards for numerous non-profit corporations during his career.  He served a term on the Harvard Planning Board and was a member of the Harvard Conservation Commission for 12 years.   He also was a founding board member of the Harvard Cultural Collaborative (now Fivesparks).  He happily accepted the invitation to join the Loaves and Fishes Board, stating that this is the best run and most considerate of its clients of any food pantry he has seen.
Susan M. Edgett, Vice President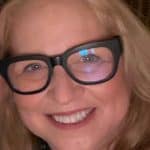 Susan is a local criminal defense attorney who specializes in drug related cases, probation cases and protection orders.  She has been the Ayer District Drug Court Defense Attorney for the past several years and has spoken about treating drug offences through a treatment model rather than custodial punishment.  She has represented clients for criminally related charges in Middlesex, Suffolk and Worcester counties.  She was previously an RN working at Emerson, Veterans Hospital, and the Commonwealth of Massachusetts Human Resources Department.  She owned her own company, Executive Home Management, for several years after returning from living in Tokyo for three years.  Susan is also interested in local and state politics and has been a campaign manager for State Rep. Sheila Harrington and has worked on Senator Scott Brown's campaigns.
She has an ADRN from Middlesex, a Bachelor of Science degree in Nursing from Fitchburg State, Masters Degree in Business Management from Lesley University, graduate courses in Counseling from Liberty University and Juris Doctorate from New England Law in Boston.
She has previously served on the Boards at The Groton Community School, The Granite State Ballet in Nashua, Tokyo Union Church, and the New England Association of Drug Court Professionals.
Susan grew up in Littleton and graduated from Littleton High School and has lived in Groton for many years.  She and her husband, Mark, live in Groton and have four adult children and seven grandchildren.  They both enjoy their family and traveling.
Beth Walker, Clerk
Beth is a retired software professional with experience in banking, finance and eCommerce. She spent her early career in education, teaching middle and high school math and served as a private school administrator. Since retiring in 2015, Beth served as a volunteer EMT in Harvard, taught various water sports at LLBean's Outdoor Discovery School, and has participated on a number of committees and projects for local non-profits.
In the early 90's, Beth lived in New Mexico where issues of equity, access, and privilege became tangibly real. Since then she has been actively involved in philanthropy, focusing primarily on education and fighting poverty.
Beth received her BA from Amherst College and MEd from the Harvard Graduate School of Education. She lives in Harvard with her husband, Dan, and their dog, Teddy. In her free time, she enjoys spending time with family, cycling, hiking, traveling and being outdoors as much as possible.
Alexis Forest, Treasurer

Over the past 15+ years, Alexis has worked to build-out and optimize accounting, finance and operations functions for global companies in the not-for-profit and technology sectors. Her favorite part has always been looking for a clear path in the numbers, while understanding the human aspect of decisions.
Born in Ayer, Alexis had an adventurous childhood living in many of the communities serviced by Loaves & Fishes, including Groton, Shirley and back to Ayer, where she now lives with her family. Her husband, Nick, is a teacher at Ayer-Shirley Regional High School and two sons attend ASRSD. Her dog, Spot, has never been to school but tries to catch the bus daily.
When she's not geeking out over excel spreadsheets and after school activity calendars, Alexis loves to garden and takes pride in sharing some of the ugliest tomatoes and spiciest pesto with the whole neighborhood.
Hilary Curtis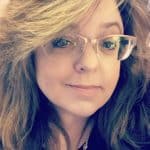 Hilary joined the Board of Directors in the fall of 2018.  She is a licensed Mental Health Counselor currently in private practice in Ayer with an office at the Nashoba Valley Medical Center.  She has been a therapist, clinical supervisor and program director of community  mental health programs, serving adolescents and adults with mental health and substance abuse issues since 1987.  She earned her BA at Cornell University in psychology, sociology and anthropology, her MEd at Harvard University in Counseling and Consulting Psychology, and her PhD in Counseling and Developmental Psychology and Research Methods at Boston College.
Hilary has worked in multiple clinical settings including patient, residential, outpatient clinics and schools.  In the past decade, she has consulted with local courts and criminal justice networks to target interventions for the state's opiate crisis, partnering with the Town of Ayer and the Ayer District Court to successfully implement over 5 million dollars in grants for diversionary programming for adults with addiction issues that became involved with the criminal justice system.  Hilary grew up in the Boston area and moved to Ayer in 2004 with her husband and son.  Prior to moving to Ayer, she practiced in Boston's MetroWest area specializing in trauma treatment with adolescents and adults in a community mental health organization.
Jeff Howe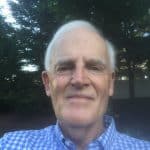 Jeff has recently retired as a Human Resources Manager and Compensation Specialist.  His 40+ year career included many challenging assignments working for several large tech companies.  As a leader in Human Resources, Jeff enjoyed the many settings where HR played a vital role in facilitating changes in the workplace in order to keep up with the dynamics of a business.  Prior to retirement, he was employed at Deluxe Corporation (formerly NEBS), Groton, MA.
Jeff started stocking shelves for Loaves & Fishes in 2017.  He wanted to contribute his time in a role that included more direct client contact.  He currently fills that role as a Food Distributor at the Pantry and he finds this experience very rewarding.
Jeff resides in Stow, Massachusetts.  He also volunteers at other agencies helping those in need.  He enjoys keeping active and spends time biking, golfing and playing tennis.
Joe Knox
Joe and his daughter Kim own the Knox Real Estate Group of William Raveis Real Estate. This group has 4 decades of real estate experience and service in the Nashoba Valley and was founded by Joe's late wife Kathy. Joe, with a background in construction and land development, specializes in marketing new construction. He was also a partner in a new construction company for over 10 years. Joe is a graduate of Fitchburg State University with a BS in Education. He taught school in the Billerica School System for 13 years before entering the real estate field.
One of Joe's passions was coaching young athletes in sports. He coached girls' and womens' ice hockey for over 30 years with Assabet Girls' Hockey, Lawrence Academy and the University of New Hampshire. He also coached softball at Littleton High School for 10 years.
He has resided almost his entire life in Littleton and has devoted a great deal of time in local government as a seven term member of the Select Board and spent 10 years on the Zoning Board of Appeals.
Hugh Silk
Hugh is a Professor in the Department of Family Medicine and Community Health at the University of Massachusetts Medical School. Clinically he sees patients at the Homeless Outreach and Advocacy Program in Worcester, MA. He also teaches at the Harvard School of Dental Medicine (HSDM). He is originally from Canada and received his MD from McMaster Medical School and his MPH from Harvard School of Public Health.
He now lives in Harvard with his wife and two daughters. He has been involved with Loaves & Fishes by volunteering at his church with his daughter to organize their monthly church food drive for years.
Mary Timmons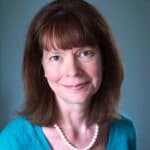 Mary is the Director of Learning and Development for The Chartis Group, a healthcare consulting firm.  She has spent her professional life helping people develop new skills and knowledge that allow them to do what they do, better.  She has worked in several national and global management consulting firms.
Mary holds a BA from Wellesley College, an MA from the School for International Training and a Ph.D. in Adult Learning from the University of Wisconsin-Madison.
Mary moved to Groton 20 years ago and now lives in Harvard with her husband, Chris Frechette.  She is active in the First Parish Church of Groton and volunteers with Friends of the Harvard Public Library.  She loves to spend time with her grown children and her dogs, gardening and making music!  She looks forward to supporting the critical mission of Loaves & Fishes as a board member.