Jim Hanlon, President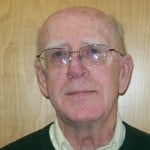 Jim was raised in North Andover and after graduating from St. Anselm College with a BA in English, spent 14 years at Billerica High School where he taught English and Journalism. There, he also created Work-Study, a preventative dropout program for troubled youth and was the program's coordinator for 5 years.
Jim served as President of the Billerica Federation of Teachers and as a Vice-President of the Massachusetts Federation of Teachers. He left teaching in 1982 to join American Business Systems, Inc, a software development firm. In his years at ABS, he has held management positions in marketing communications, marketing and sales.
Jim and his wife, Ellin, moved to Groton in 1972. Involved in coaching numerous youth sports over the years, Jim also founded the Groton-Dunstable Youth Basketball League. Today, Jim spends his leisure time golfing, gardening and with his grandchildren.
Andrea Myette, Vice President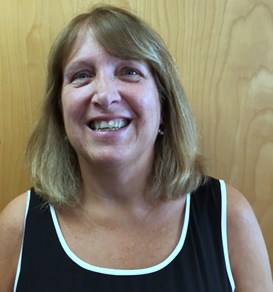 Andrea received a B.A. in Education from the University of Massachusetts and a Masters Degree in Middle School Education from Fitchburg State University. She taught elementary and middle school in the Groton Dunstable school system for 20 years and just recently retired.
Her past volunteer work includes chairing and fund raising for the parent organizations in her daughters' schools, fundraising for the Groton Library and many other community projects.
Andrea grew up in nearby Concord, MA where she met her husband Peter. Together they settled in Groton in 1980 and raised their two daughters. Andrea has helped out in her husband's businesses for many years overseeing finances and bookkeeping. Presently she continues in this work part time.
In her free time Andrea enjoys gardening, reading and sewing but mostly spending time with her grandson.
Don Siegrist, Treasurer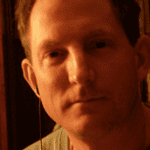 Don joined the board of Loaves & Fishes as Treasurer in July 2014. He and his wife Heidi, also an active volunteer at Loaves & Fishes, have lived in Harvard for over 20 years.
Don has undergraduate degrees in Mathematics and Economics from Middlebury College, a Master's degree in Economics from Trinity College, and an MBA degree from the Sloan School of Management (MIT).
Don has over thirty five years of work experience, primarily in consulting, product development, and information technology – mostly in the healthcare information sector. He has worked in both startup and larger company environments, including such organizations as WebMD and Press Ganey. He is currently involved in another startup venture.
Jim Breslauer, Clerk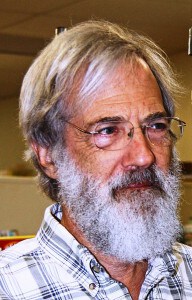 In 2014 Jim retired after spending almost 40 years as a legal aid attorney. For the previous 17 years he worked for Neighborhood Legal Services in Lawrence and Lynn serving the low income population in those and surrounding communities. Before that he worked for 14 years for Merrimack Valley Legal Services in Lowell and Lawrence. A few months after retiring he began volunteering at Loaves and Fishes as a food distributor and now as a steward.
Jim and his spouse Deb Thomson moved to Lowell in 1981 from Lancaster Pennsylvania where both had been legal services attorneys. They moved to Harvard in 2004 where they live with their three dogs and two cats. Their son and grandchildren continue to live in Lowell.
Jim has served on Boards for numerous non-profit corporations during his career. He served a term on the Harvard Planning Board and been a member of the Harvard Conservation Commission for the past 10 years. He happily accepted the invitation to join the Loaves and Fishes Board, stating that this is the best run and most considerate of its clients of any food pantry he has seen.
Lily Baddour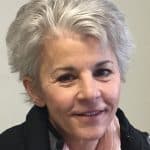 Lily Baddour has worked as a teacher, artist and Reiki practitioner. She has been a steward at Loaves and Fishes for many years and is excited to now be contributing as a member of the board.
Mary Jo Boynton

Mary Jo joined the Board in July 2016.   She and her husband, Kent, have lived in Harvard for over 20 years, raising their two sons here.  She received her BA from Texas Christian University and her MSSW from the University of Texas at Arlington.  She has over 40 years experience working with elders and their families concentrating on mental healh and aging.  For the pas sixteen years she has specialized as a Geriatric Care Manager assisting elders and their families managing difficult challenges related to aging.  She has served on non-profit and civic boards and is excited to be a part of Loaves & Fishes.
Joe Harrington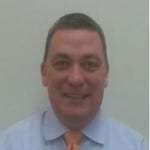 Joe joined the Board of Trustees in August of 2014.  Since 2008, Joe has owned The Markham Group which is a local insurance and financial services agency located in Ayer.
Born and raised in Cleveland, Ohio, Joe moved to Nashua in 1992 and worked at Parker Hannifin Corp.  He met his wife, Amy, and they now live in Groton raising two boys, Jack and Charlie.  While in Cleveland, Joe attended Kent State University and earned a B.S. Degree in Electronic Engineering Technology.
Volunteer work includes serving as a past president and board member of the Nashoba Valley Chamber of Commerce for six (6) years.  Joe spends his free time golfing, landscaping and enjoying the ocean with his family in Maine.
Scott Lewis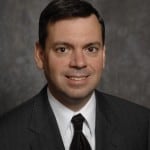 Scott is President and Chief Storyteller for Lewis Studios.  Lewis Studios provides marketing consulting and multimedia production services.  Scott holds a BS in Business and Marketing from Southern New Hampshire University and an AS in Electronic Engineering from the University of Hartford. Scott resides in Littleton, MA, with his wife Judith Taylor. Scott chairs the Community Outreach and Relations Committee and is delighted to work with a dedicated team of fundraising and marketing volunteers.
Prior to Lewis Studios, Scott spent 18 years at Novell, Inc., most recently as Global Vice President of Marketing with responsibility for Partner Marketing, Partner Programs and Sales Enablement for Novell's own sales force and their partners. Scott also serves on the Board of Littleton Conservation Trust and mentors startups at Entrepreneurship for All in Lowell, MA.
Aleta Manugian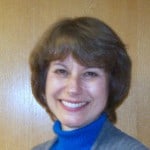 Aleta, along with her husband Mike, has lived in Groton since 1974. Currently an attorney, she started her business life as a real estate broker in 1978, leaving real estate in 1995 to attend law school. She now has a civil practice, concentrating in real estate, estate planning, probate and non-profits.
She has been involved in many volunteer activities in the area over the years. Currently, she is a hospice volunteer and has served as a Commissioner of Trust Funds in Groton, was a long-time member of the Groton Land Foundation, and is a past president of the Groton Pepperell Rotary Club. Aleta was also on the board of Loaves & Fishes from 1990-1995, and is delighted to return.
Willie Wickman
Willie has been actively involved in the community since she moved to Harvard in 1989 with her husband and three children. She served eleven years on the Harvard School Committee and was a representative to the Devens Education Advisory Committee. She is presently guiding the initiative to convert the town of Harvard's old library into a community arts/cultural center.
Professionally she held a variety of positions at Darmann Abrasive Products, a manufacturing business that her husband founded in 1984.
She is looking forward to becoming involved at Loaves and Fishes both as a volunteer and a board member.