In 1983, Loaves & Fishes began as an all-volunteer hot meal program, and within a few months became a pre-packed grocery bags donation effort for area residents. The budget for this volunteer organization was $6,500 this first year, during which the pantry provided food to approximately 50 households.  In the early years, Loaves & Fishes functioned as an emergency assistance program, but soon began to serve "regular" clients.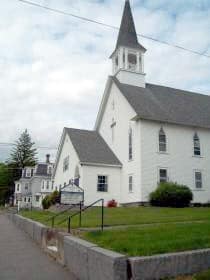 From the beginning, Loaves & Fishes was a chartered mission of the Federated Church and St. Andrew's Church, both in Ayer. Reverend Philip Goff of the Federated Church interviewed clients and grocery bags were packed for each family from a storage area at St. Andrew's.
The program was eventually given its own room at the Federated Church where clients were served a pre-packed bag with personalized extras. The Pantry storage and packing area remained at St. Andrew's and overflow food was stored at local businesses.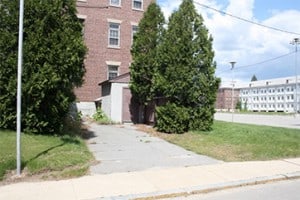 In November 1997, Loaves & Fishes was able to move to a basement site at 43 Buena Vista in Devens. Mass Development's charged a remarkable rent of just $1 per year. The extra space allowed the Pantry to have everything under one roof and to switch to a client-choice system, allowing clients to select their own groceries.
In May of 2005, the Pantry moved to an interim location at 37 MacArthur Avenue and awaited the renovations to be completed at our new and final home, 234 Barnum Avenue. The building was purchased from Mass Development for $1, and a capital campaign raised well over one million dollars to pay for renovations, upgrades, and the establishment of a permanent Endowment Fund to help pay operating expenses associated with owning a building.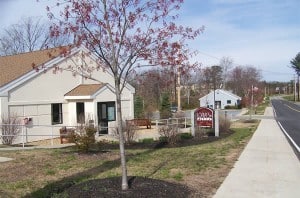 Loaves & Fishes is widely recognized in the seven communities we serve for our consistent provision of food  and referral services to over 800 families a year. Volunteers continue to be the energy of our operations. As demand continues to grow, so does the dedication and generosity of our volunteers and donors.
Everyone at Loaves & Fishes has worked hard to earn the respect of the communities we have served for over thirty years. The residents of area towns are extremely supportive, and the efforts of religious groups, schools, businesses, scouts, service clubs, civic organizations and individuals continue to be significant success factors for the program. We continue to keep Loaves & Fishes responsive to needs in our communities. We seek to strengthen and add to the service we provide, meeting the varied needs of those we serve and encouraging and helping them to reach self-sufficiency and independence.