Thursday, January 16th at 9:30 a.m.
If you plan to attend, please email Sherrie at: volunteer@loavesfishespantry.org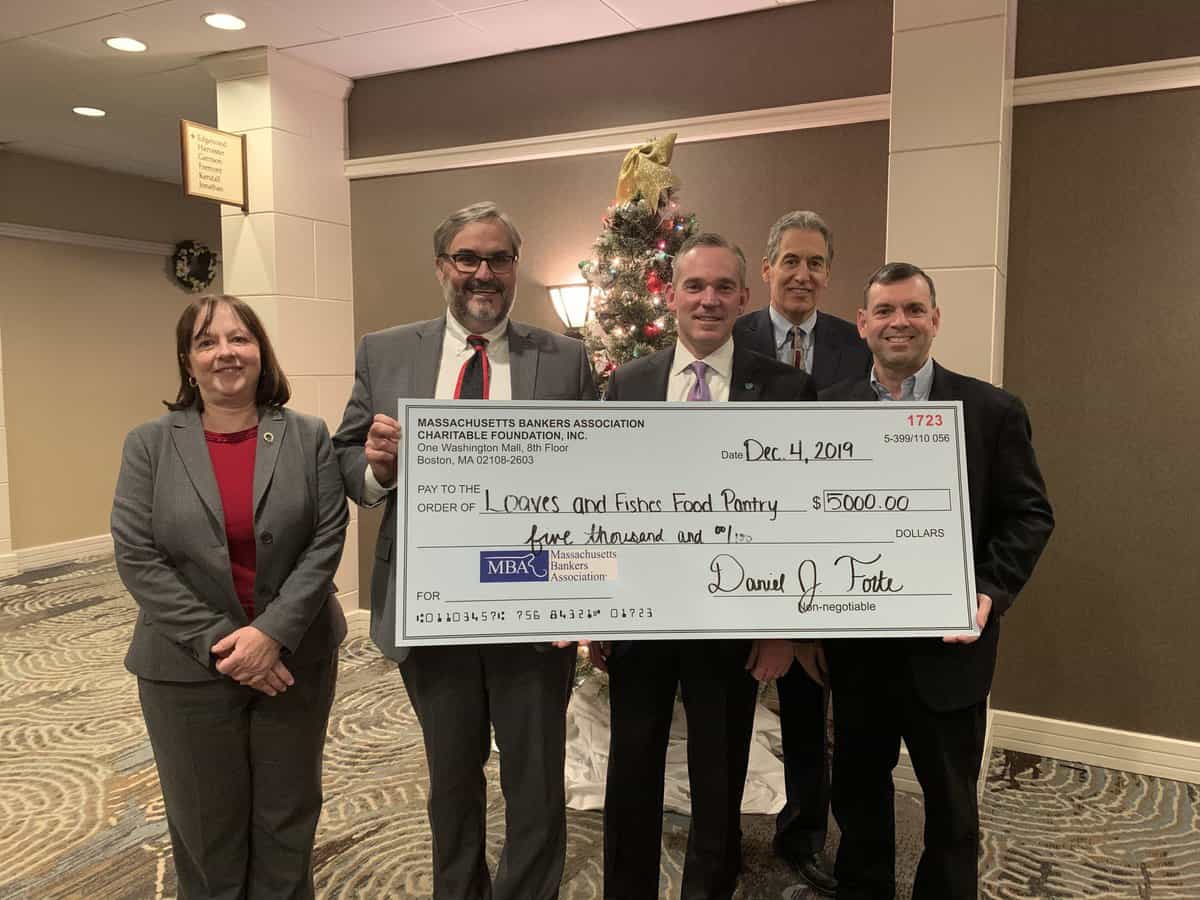 We were pleasantly surprised to receive a $5,000 grant from the MASSACHUSETTS BANKERS ASSOCIATION CHARITABLE FOUNDATION.  Our sincere thanks to Wally Dwyer-Main Street Bank and Ed Manzi-Fidelity Bank for nominating Loaves & Fishes for this award!  Scott Lewis, Loaves & Fishes Board Member, is shown on the far right receiving the award.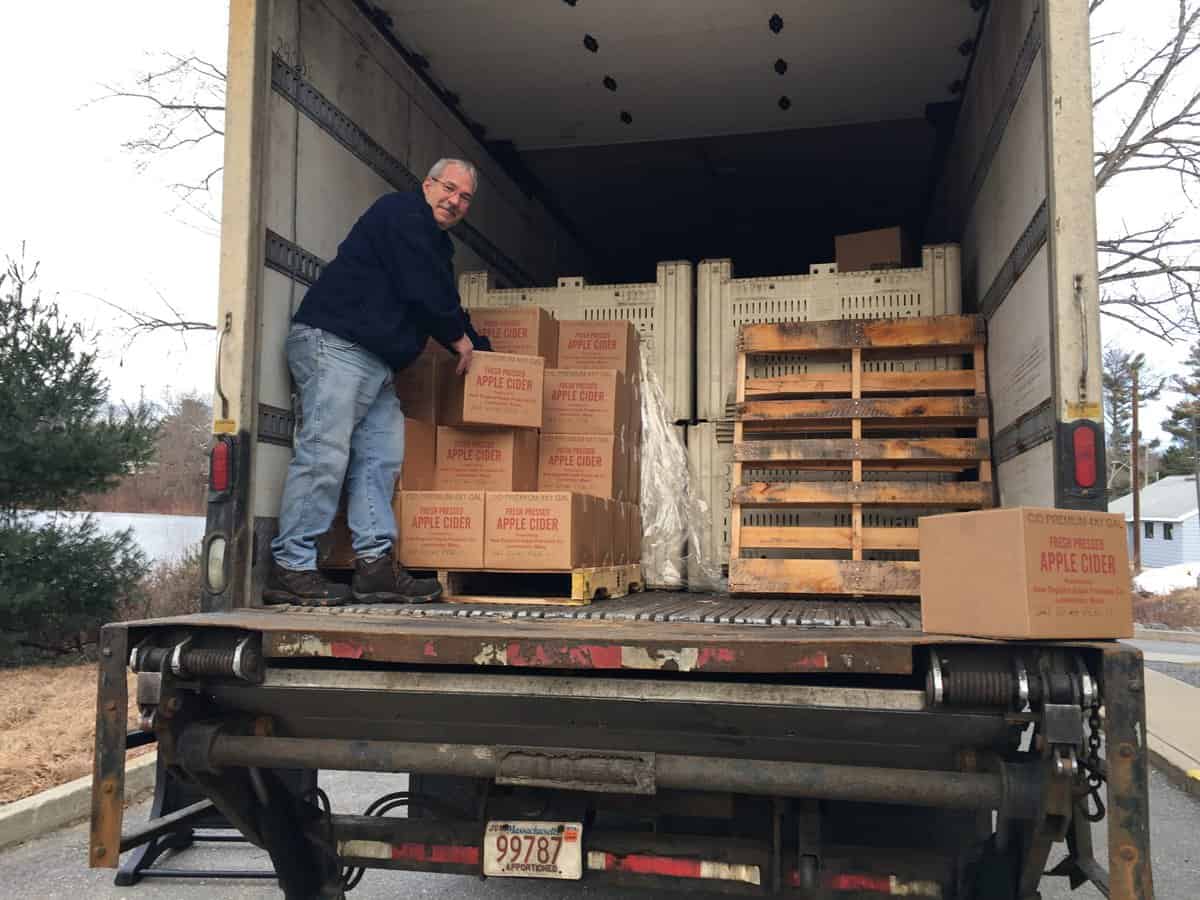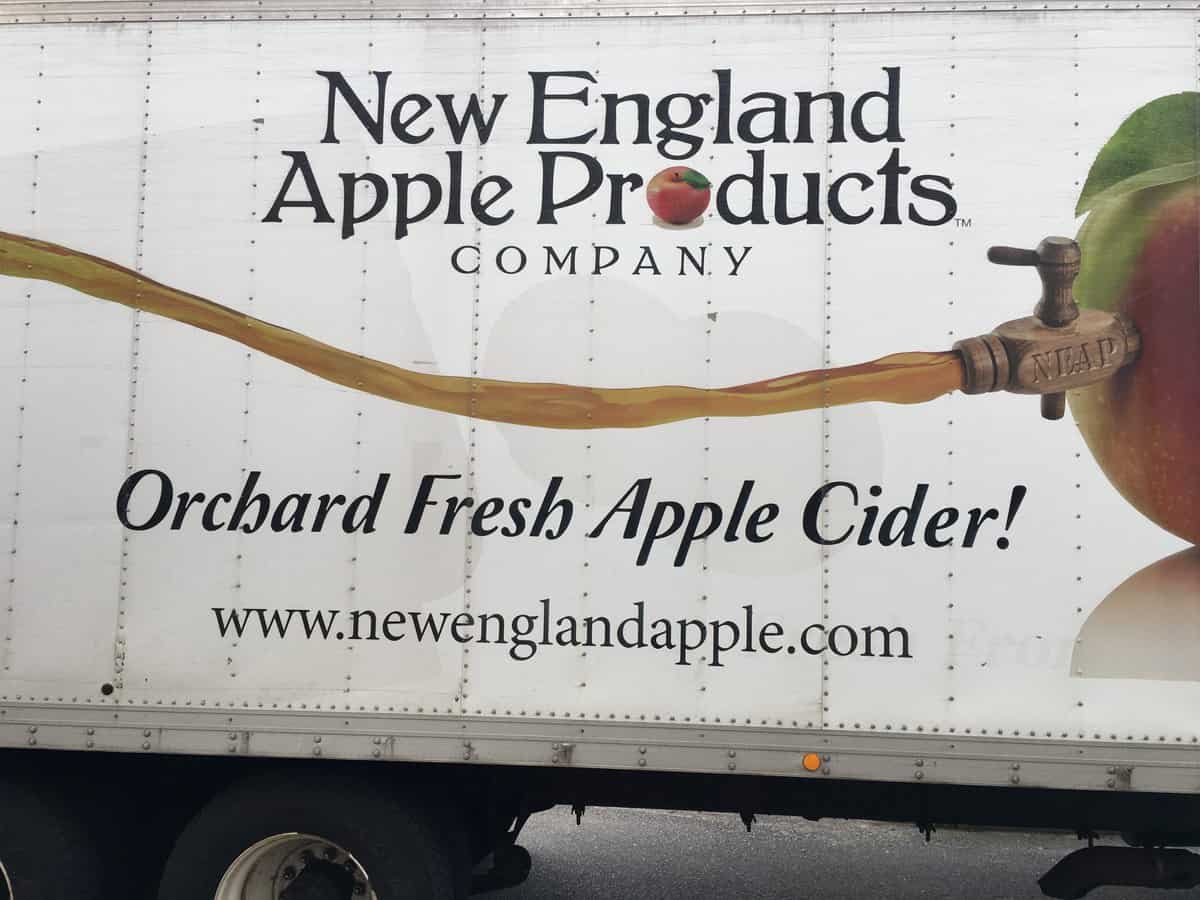 Steve Scipione, from New England Apple Products Company, stopped by the Pantry during the holidays to deliver 300 gallons of apple cider!  Thank you for your generous support!