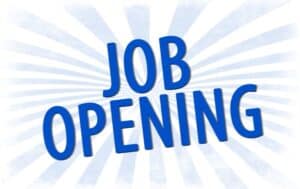 FOOD COORDINATOR
WAREHOUSING/INVENTORY/PURCHASING/DISTRIBUTION COORDINATOR
We are seeking a Coordinator to lead the warehousing, inventory management, procurement, receipt, and distribution of all food items passing through the pantry.  Ensure a safe and optimum supply of high-quality food in the pantry.  Maintain and expand sources of shelf stable and perishable food supplies.  Provide supervision and oversight to food operations staff and volunteers.  Routinely collaborate with the pantry's staff team and dedicated volunteers to distribute a variety of food and personal care items to our clients on a regular basis.
Hours: This is a part time position primarily working during open pantry hours, sorting/stocking and truck offload sessions totaling 25 hours per week.  Schedule is generally Tuesday through Friday with some evenings and Saturdays, schedule subject to adjustment.
Qualifications:
Associates degree and/or equivalent relevant experience in leadership, supply chain, warehousing, logistics, inventory management or distribution processes.
Strong leadership ability including consensus-building
Ability to work independently and as part of a team
Excellent organizational and proven time management skills
Proactive communication skills (oral and written)
Knowledge and comfort with technology and tools for supply chain, inventory management and budgeting.
Proficient computer skills – email, Microsoft Office, file management
Commitment to continuous process improvement
Commitment to the mission and goals of Loaves & Fishes Food Pantry, Inc.
Covid vaccination and booster required
This position offers paid time off, holidays and a $1,000 hiring bonus ($500 payable at the completion of 3 months of service and $500 payable at the completion of 6 months of service).
Loaves & Fishes Food Pantry, Inc. is a 501(c)(3) non-profit that helps those who face food insecurity in a supportive and dignified setting. We serve our neighbors in Ayer, Devens, Dunstable, Groton, Harvard, Littleton, and Shirley.
To apply please send a cover letter and resume to jobs@loavesfishespantry.org
Loaves & Fishes Food Pantry, Inc. is an equal opportunity employer.