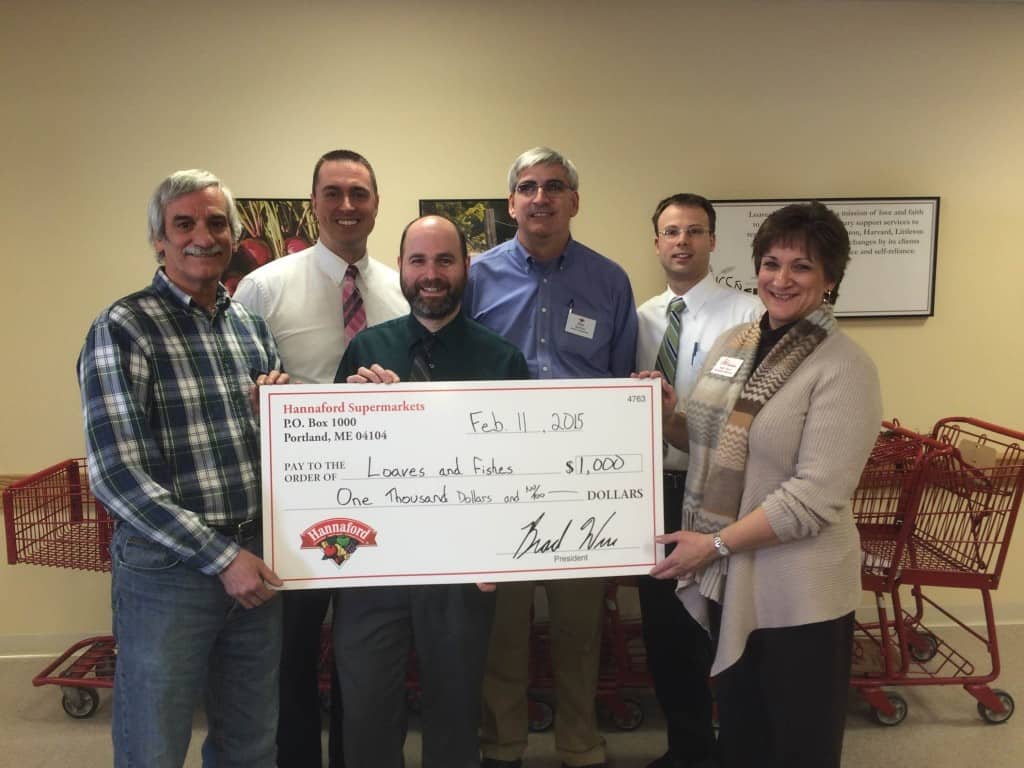 Hannaford Supermarket in Ayer has supported Loaves & Fishes for many years and we are sad to see this Hannaford's location close. On behalf of our Board of Trustees, staff, volunteers and clients, I want to take this opportunity to thank our good friends at Hannaford for over 30 years of partnership in lifting and feeding our neighbors in need.
The Ayer Hannaford's monthly donations of approximately 1,200 pounds of frozen meat allowed us to provide a valuable protein component for our clients. Our partnership also included the implementation of a milk voucher program that provided our clients with a discount on the purchase of milk products. In addition, Hannaford always generously supported many Loaves & Fishes special events by providing refreshments to our hardworking volunteers.
A very special thank you to the manager of the Ayer location, Mike Littrell. Mike's professionalism and dedication to the community is noteworthy and he has been a pleasure to work with—continually epitomizing the true meaning of generosity. We wish him well as he moves on to his next assignment.
We are truly grateful to the entire Hannaford organization for supporting Loaves & Fishes and the community at large. This small grocery store has been a pillar in the community and will be missed.
Sincerely,
Patricia A. Stern
Executive Director