There are many ways to help at Loaves & Fishes!  The first step would be to attend a New Volunteer Information Session.  We hold these sessions at our location:  234 Barnum Road, Devens, MA.  Below you will find the New Volunteer Information Session schedule for May and June:
*Thursday, May 21st @ 9:30 AM
*Wednesday, June 3rd @ 7:00 PM
If you plan to attend one of the New Volunteer Information Sessions listed above, or have questions regarding volunteering, please email our Volunteer Coordinator at: volunteer@loavesfishespantry.org.
It's simple – get involved today – and get your family and friends involved.  Explore the ways to help by reviewing a list of all of the volunteer activities available.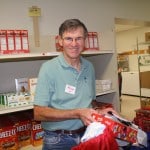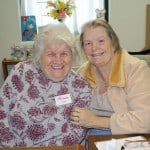 STOCKING SESSION SCHEDULE:
Receive, date check, sort and stock shelves with donation goods. This task is done on Monday and Wednesday evening from 7:00p.m.- 8:00p.m, and the Friday afternoon before the Saturday sessions, from 3:30p.m.-4:30p.m.