Our Client Advocate received this email from a client today: "Wanted to thank you very much for everything. I was able to make this dinner…..Kale, arugula, romaine lettuce, tomatoes, cucumber, homemade balsamic dressing, homemade fried rice and Chinese pork-all from ingredients from Loaves & Fishes.
Such an amazing organization and I cannot wait to be able to give back. Thank you so much."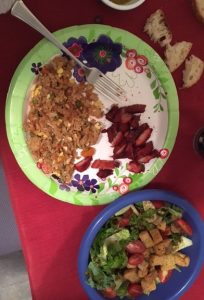 Thank you Pinard's for donating mulch for our flower beds!