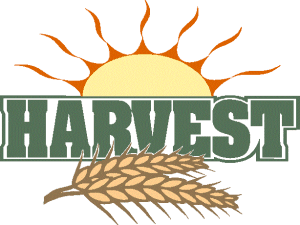 Our Harvest Club Partners support us in many ways, including Financial Support, Goods and Services and Volunteerism.
We made every effort to include all of our Harvest Club Partners.  Please accept our apologies and let us know if you have been missed.  Some of our Partners wish to remain anonymous and have not been listed here. 
2018 Partners
(Period July 1, 2017 through June 30, 2018)
---
Gold Level Partner
$5,000 and above
Ayer Shirley Regional School District
Steve Bakke and Julie Staraitis
Bemis Associates
Catania Oil
Community Foundation of North Central Massachusetts
Community Harvest Project
D'Ambrosio Eye Care
Digital Federal Credit Union-Marlborough
Donelan's Supermarket-Groton
Donelan's Supermarket-Littleton
Donelan's Supermarket-Pepperell
EFSP National Board
Gaining Ground
Goldsmith, Prest & Ringwall, Inc.
Gove Farm
Judy Grande
Groton Neighborhood Food Project
Hannaford Supermarket-Lunenburg
Hannaford Supermarket-Townsend
Harvard Post Office
Holy Trinity Church-St. Theresa/St. Francis
Timothy Ingraham
J.K. Farnsworth Company
Jo Nicewicz Carville 1999 Trust
John & Eunice Charitable Foundation
Scott Lewis, Lewis Studios
Market Basket-Littleton
Paul Matisse
Brent Maugel
Maugel Architects
Nashoba GFW, Inc.
Nashoba Valley Medical Center
North Country Porsche Club of America
Omni Properties, LLC
Porsche Club of America Northeast Division
John & Janis Raguin
Roche Bros. Supermarket-Acton
Rotary Club of Littleton
Saint Anne Parish
Salesforce
Shaw's Supermarket-Groton
Shirley Scout Drive
Shop 'n Save-Ayer
Shriver Job Corps Center
Donald & Janet Stevens
The Greater Boston Food Bank
The MBIA Foundation
The Shanklin Foundation
Trader Joe's-Acton
United Way of Central Massachusetts
United Way of North Central Massachusetts
Whole Foods-Westford
Robert Zimmer
Silver Level Partner
$2,500-$4,999
Acton Toyota of Littleton
ARCD 1st Battalion/Army Reserve Careers Division
Burroughs Charitable Foundation
Chubb Bermuda Insurance, LTD
Cisco Systems
Kathleen Cole & Carolyn Hotchkiss
Donelan's Supermarket-Acton
First Parish Church of Groton
Forrester Research, Inc.
Hildreth Elementary School-Harvard
Independent Church of the Free Spirit
Kimball Farm
Warren & Meredith Kundert
Laddawn, Inc.
Ted & Connie Lapres
Littleton Council of Churches
Littleton Track Organization, Inc.
New England Apple Products Company
Olympus Corporation of the Americas
Stephen Roach & Amy Hilbert
Ted & Mary Shasta
Tonia Socha
Sheila Smith
Richard & Jean Walsh
Wilson Brothers Heating and Air Conditioning, Inc.
Bronze Level Partner
$1,000-$2,499
A Helping Hand Foundation, Inc.
Allison Family Fund
Ann Davis
Atmosphere Salon
Ayer Fire Department
Ayer Post Office
Ayer/Shirley Recycling
BJ's Wholesale Club
Kent & Mary Jo Boynton
Bright Funds Foundation
Cynthia Carter
Congregational Church of Harvard
Congregational Church of Littleton
Jim P. Curran
Tom Donaruma
Senator Jamie Eldridge
Epic Enterprises, Inc.
Federal Bureau of Prisons
Read Fleming
Garden at Church Meadows
Katie Gatcomb
Sherrill Gould
James Grier
Kristen Grimes
Groton-Dunstable Regional High School
Groton-Dunstable Regional School District
Groton Public Library
Groton School
Groton Woman's Club
Gary M. Gumuchian
Mark Hashem
Harvard Lions Club
Harvard Woman's Club
Henry Vincent Couper Charity Foundation
Connie Hoy
IMEC, Inc.
Vinod Kamalaraj
Timothy Kenny
Kibble Kitchen
Peter Kouyoumjian & Lisa Webb
Lazaro Paving Corp.
Dee Lee
Stephen Legge
Christine Lindemer
Little Leaf Farm
Littleton Community Farm
Littleton Middle School
Littleton Post Office
Bruce Man
Mary Markham
Massachusetts Service Alliance
Massachusetts Youth Soccer
Dan & Lori McElroy
McNulty and Associates, Inc.
Middlesex Savings Bank-Natick
ODIC, Inc.
Perkins and Anctil
Philip & Diane Rayla
Project Bread
Red Tail Golf Club
John Reis
Renegade Miata Club
Restoration Orchard, LLC
Robert & Joan Dircks Foundation
Leslie Row, LICSW
Tom & Verna Sefranek
Senate Construction Group
Shaker Lane School-Littleton
Russell & Linda Shappy
Shirley Post Office
Sierra Ventures
Otto Solbrig
Springdell Farm
Scott Stadler
St. Andrew's Episcopal Church
St. Anthony's of Padua
Starbucks Coffee Company
Theodore Stefanik
David & Pamela Stone
Tea Forte
The Gore Charitable Foundation
United Steelworkers of America Local 506
Willie Wickman
Dawn Wilson
Janet Wilkinson