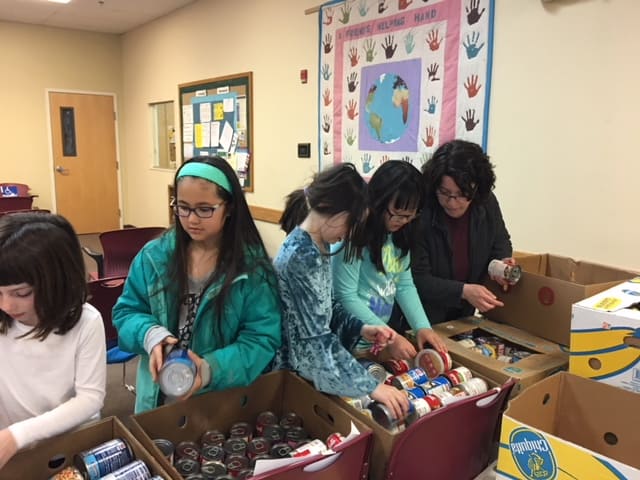 Hunger is experienced every day in every community across the country.  Volunteers play a critical role in ending hunger in the six towns we serve by giving their time and talent to support Loaves & Fishes.  We welcome you to explore volunteer opportunities with Loaves & Fishes by attending a new volunteer information session.
Please note we DO have volunteer opportunities for students, however, we have an age requirement of 18 in order to participate in volunteer activities when clients are present.
Policy on Court-Ordered Community Service:  Loaves & Fishes cannot accept volunteers who are seeking Court-Ordered Community Service.  We apologize for any inconvenience.
If you are interested in volunteering, please email: volunteer@loavesfishespantry.org to learn more.
Loaves & Fishes Food Pantry depends entirely on volunteers! We always need help on days when we have our Drive-thru Pantry Sessions.  Drive thru Pantry sessions are held on Wednesday and Friday mornings from 9:00am-12:00pm. and the 3rd Saturday of the month from 9:00am to 12:00pm.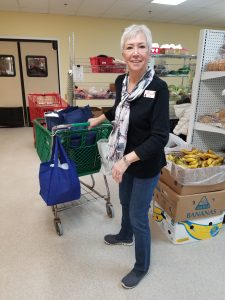 Our Pantry stocking sessions are held on Tuesdays, from 10:00am to 12:00noon and Thursdays, from 1:00pm-3:00pm. and Thursdays from 7:00 to 8:00 pm.  
Any questions or concerns, please contact the Pantry for further information at:  978-772-4627, x317 or email our Volunteer Coordinator at: volunteer@loavesfishespantry.org.
Volunteer Training Videos