WONDERFUL WEATHER, SUPER SPONSORS, PASSIONATE PARTICIPANTS!
Our SPRING INTO ACTION 5K was a great success!  Over 90 participants, 22 event sponsors, and many volunteers helped us raise approximately $25,000 to support our neighbors who are struggling to make ends meet. That's going to buy a lot of food to fill our shelves!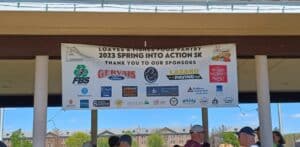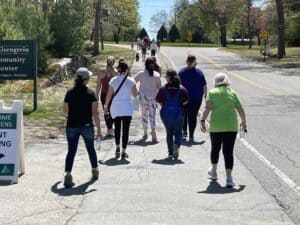 We are beyond grateful to the following businesses for their generous support as our event sponsors:
PLATINUM
AFA Obstetrics & Gynecology, PC
FBS Tire Recycling
Gervais Ford
Lazaro Paving
Murphy Insurance Agency
GOLD
Jenepher Spencer Realtor
JP Rivard Trailer and Container Sales
Kiley Brock Team Compass Realtors
Middlesex Savings Bank
Platt Builders
School Status
SILVER
Connections Physical Therapy
Friot's Water Treatment
Gavin Cameron Realtors
Golden Girl Granola
Devens Enterprise Commission
Harvard Sweet Boutique
Law Office of Erin McBee, PLLC
Miller Automotive Services
Moore Lumber and Hardware
Shepherd Veterinary Clinic
Sorrento's Pizzeria
TOP FUNDRAISER PRIZE DONORS:
Little Bee Bookshop
Harvard General Store
Our volunteer team was outstanding – our sincere thanks to all of you for your hard work and for the encouragement you provided to our event participants along the route. To all who walked or ran – thank you for springing into action for our neighbors.  Your kindness and generosity is very much appreciated!  Save the date for next year – Sunday, May 5, 2024!
Click here for all the day's photos