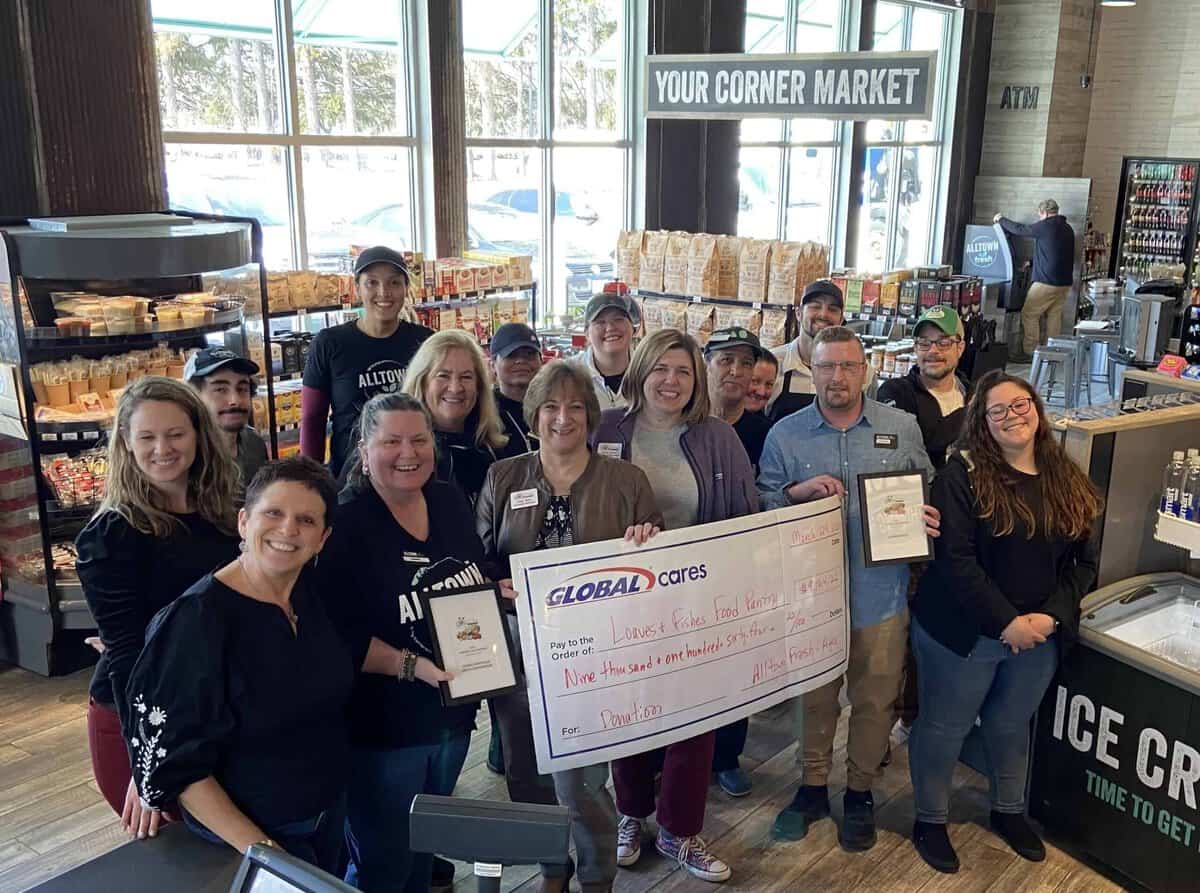 Alltown Fresh in Ayer rallied employees and guests for their biggest fundraiser yet! During 35 days of the 2022 holiday season, they raised a whopping $9,164.22 to benefit Loaves & Fishes!
They raised money by asking their guests to "donate what they could to this important cause" and by donating $2 from the sale of each popular Chipotle Turkey Sandwich.
Store manager, Patrick Joslin, explained, "I'm also proud to be able to support Loaves & Fishes Food Pantry throughout the year with donations of fresh food from our Alltown Fresh.  Each one of our stores (we have 15 throughout New England and New York) has their own Perishable Food Partner that they support.  The issue of food insecurity is not going away and we are all committed to addressing and combatting hunger in our communities through this Alltown Fresh partner program.  We are committed to making a difference for those in need!"
A huge thank you to the Alltown Fresh employees and guests for making this fundraiser a success! Your kindness will make a huge difference to our neighbors in need.
Patricia Stern, Executive Director, and Alexis Forest, Treasurer of the Board of Directors, pose with the Patrick Joslin, store manager, and store employees and their generous check in the photo above.