Our Annual Meeting was held in the beautiful lower level of the Reuben Hoar Library in Littleton on Tuesday, October 24th. Delicious food was provided by Stevie's Café in Littleton. It was an enjoyable evening of good food, good company, and recognition of the extraordinary work done by the supporters of Loaves & Fishes over the past fiscal year.
Walter Luby and Tonya Callahan performed an original song, "Loaves & Fishes" that was written and composed by Walter especially for our Annual Meeting. Check out the lyrics to the song here.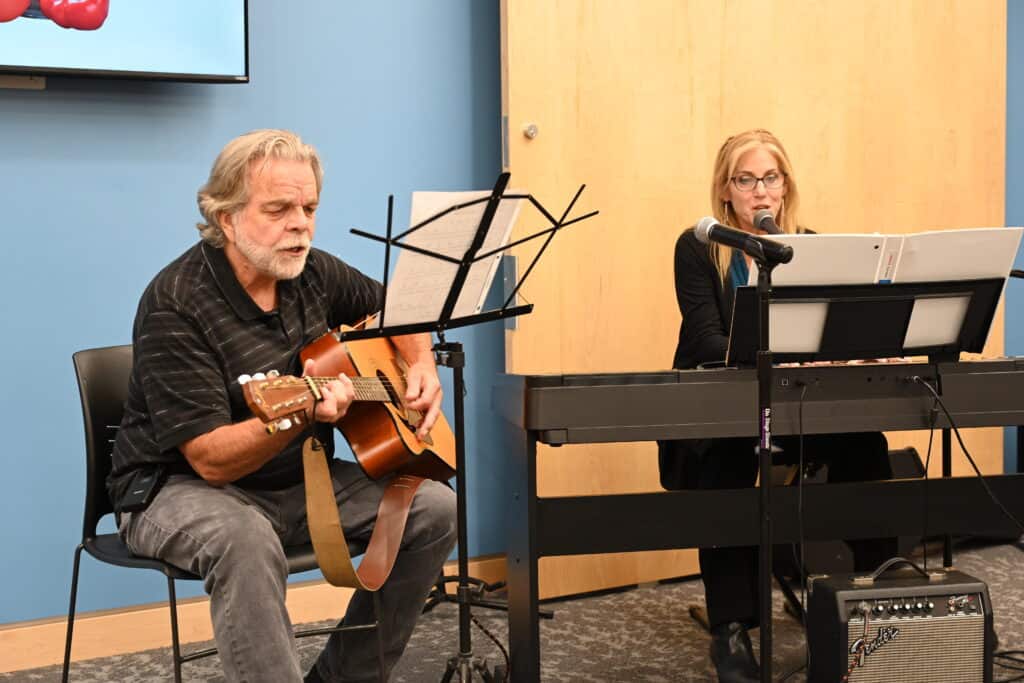 Special Recognition and Awards
Community Partner Awards: Cisco Systems and Community Harvest Project presented by Board Member Jeff Howe and Food Coordinator Jocie McCaffrey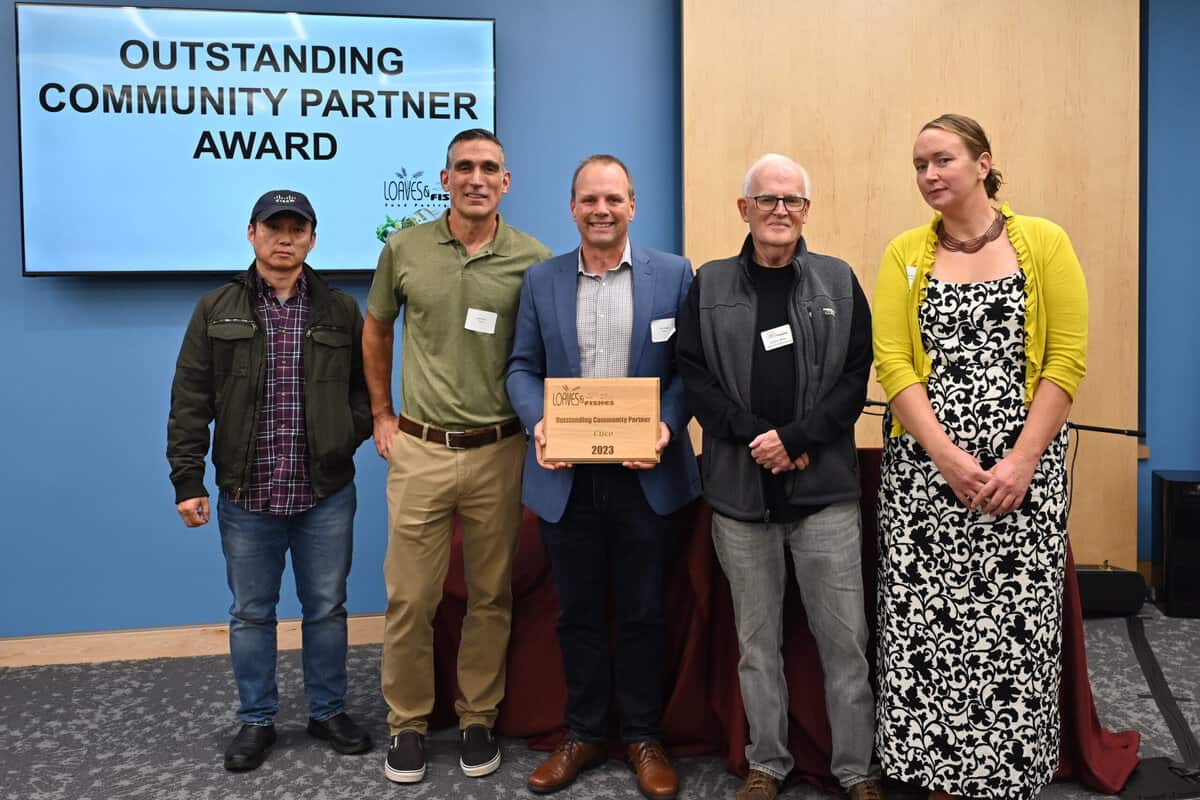 Van Wormer Awards: Cathy Blair and Charline Barron were awarded for their outstanding volunteering at the Pantry and in their communities.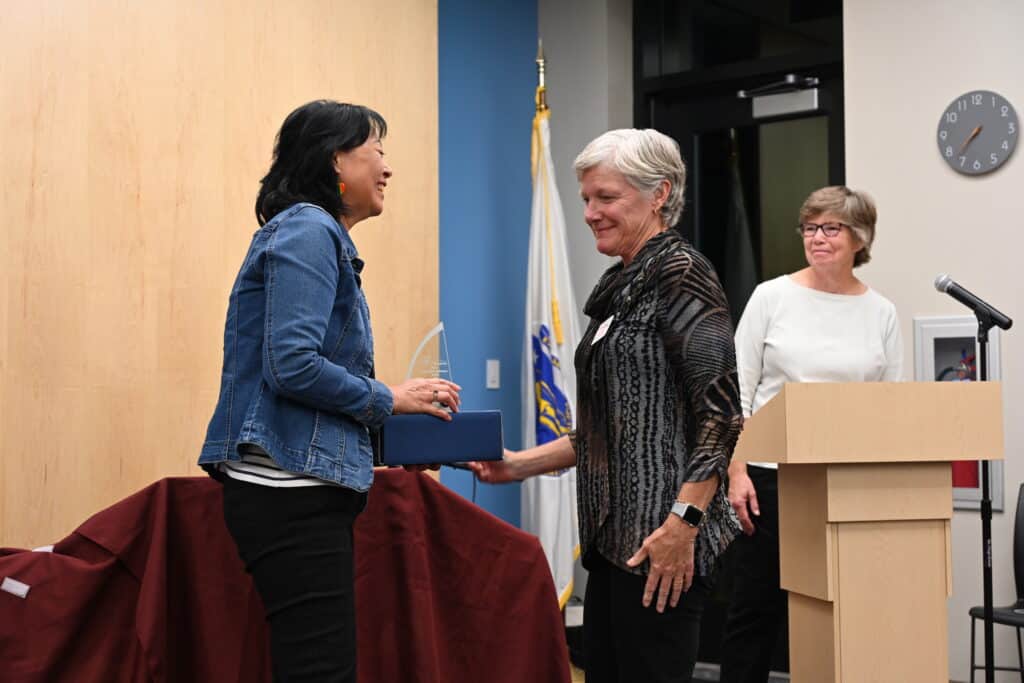 Grande Awards: Jim Breslauer and Jim Hanlon were awarded for their dedicated and outstanding volunteer service at the Pantry.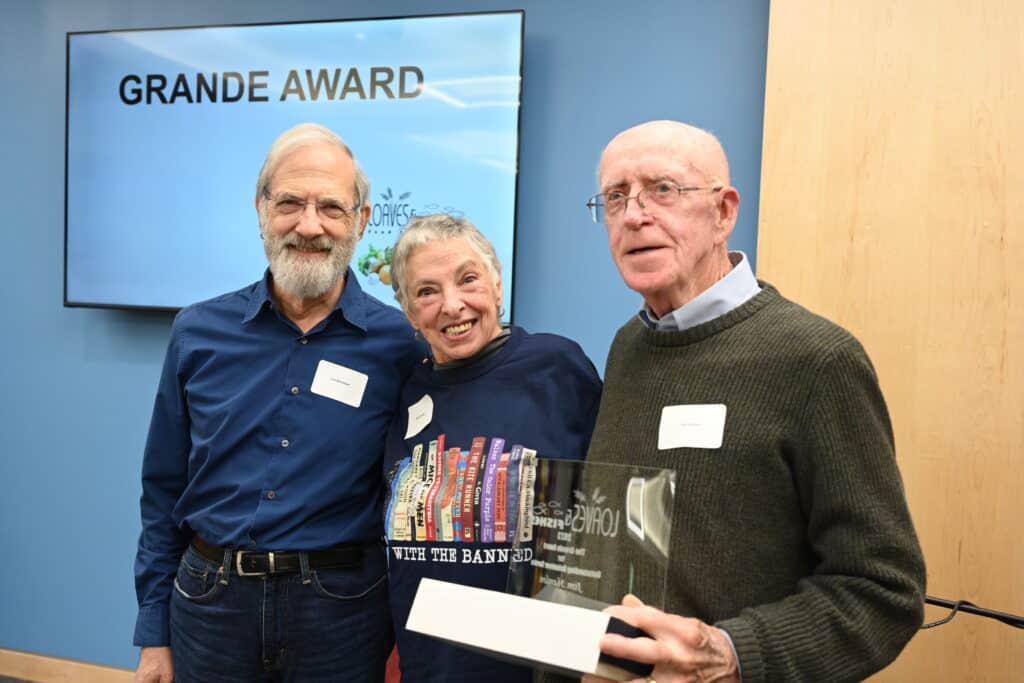 Heartfelt Heroes: Stephen Wentzell, Kathryne Walsh, and Marsha Russell all go above and beyond to help their neighbors get food from the Pantry.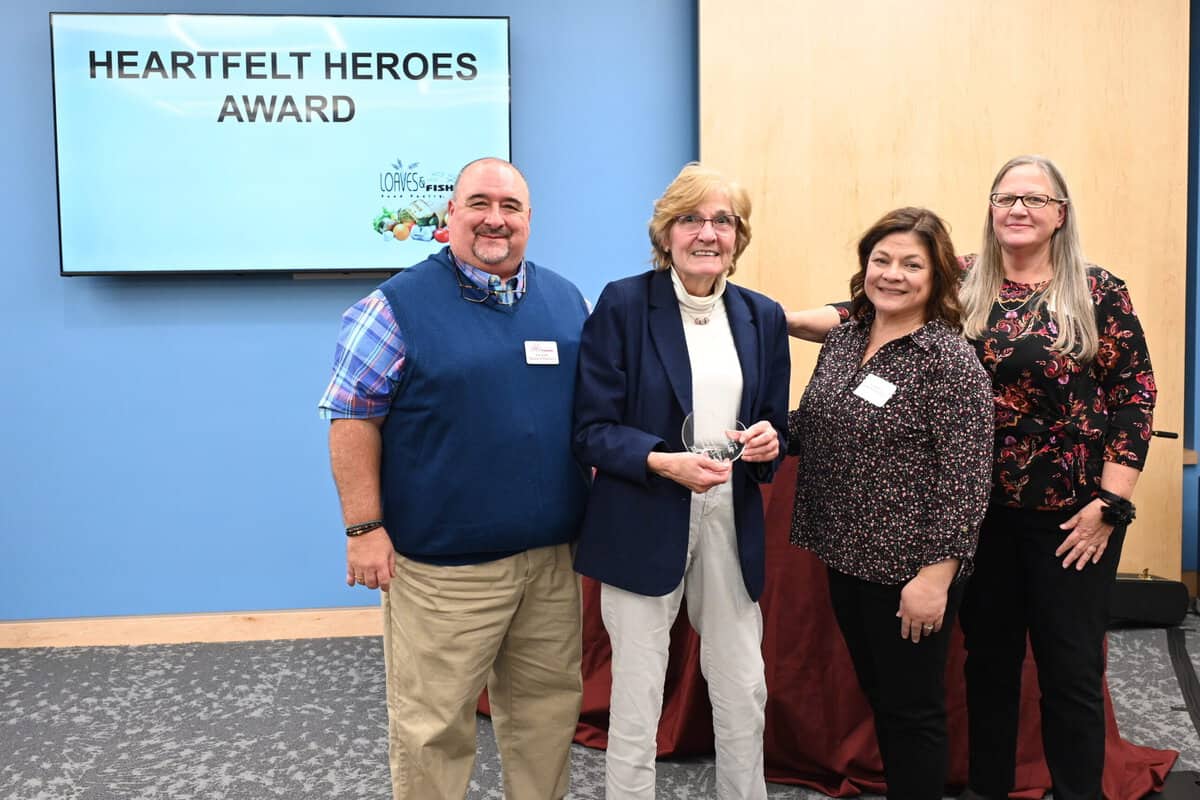 Founders Awards: Karen Bergan and Mike Broderick have been volunteering for at least 10 consecutive years at the Pantry.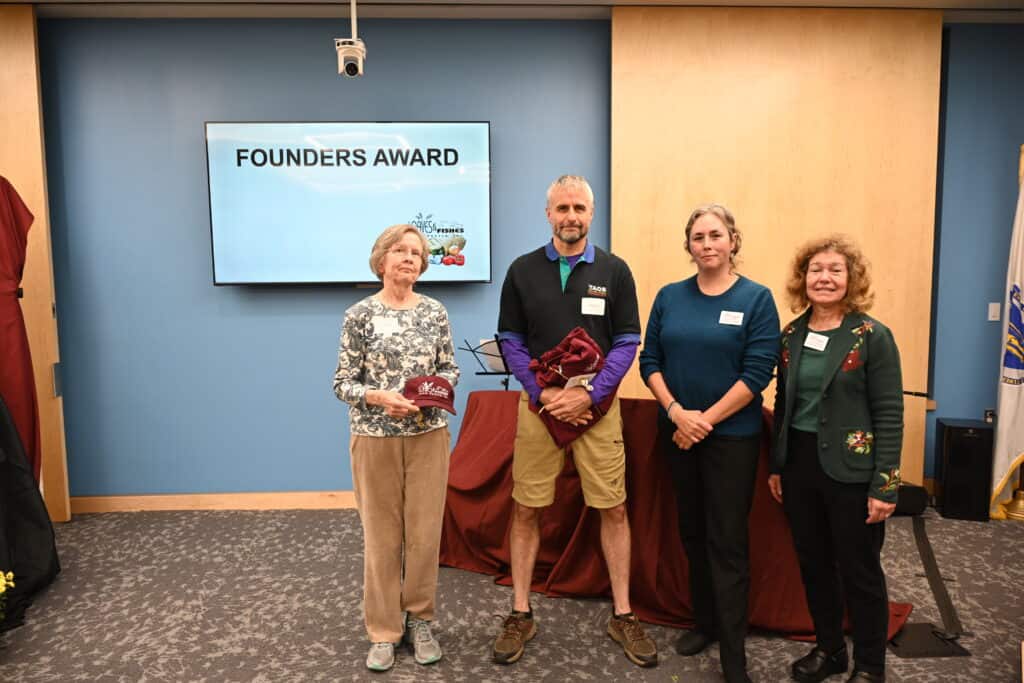 100 Club – Volunteers who donated over 100 hours of their time over the past year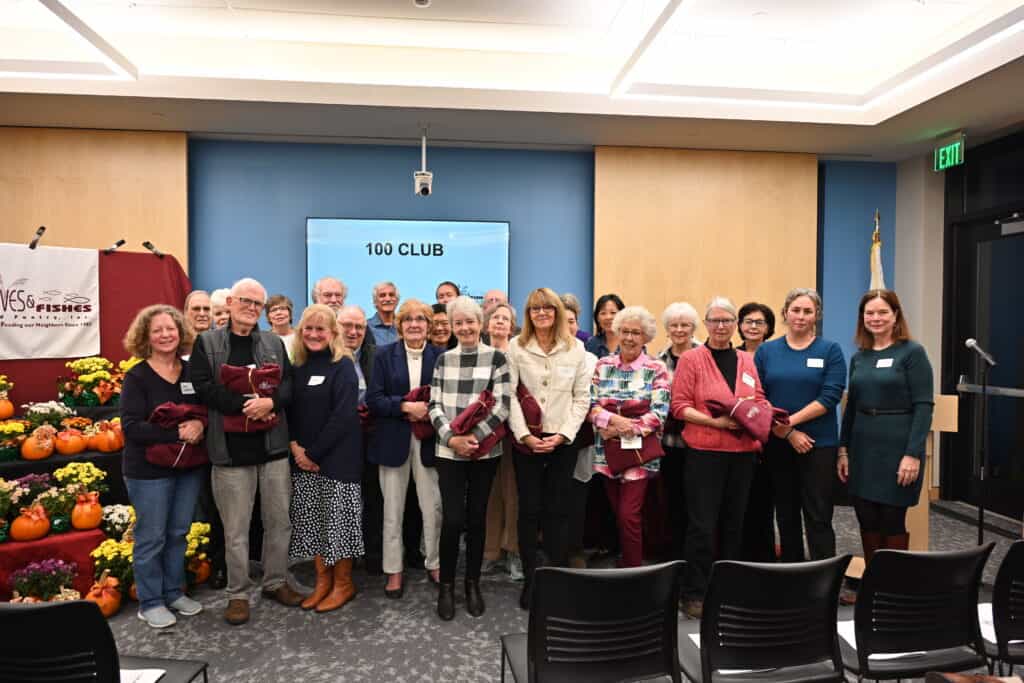 Alexis Forest – 100
George Gogas – 100
Cecile Menard – 102
Kathryne Walsh – 103
Jocie McCaffrey – 105
Karen Bergan – 106
Aleta Manugian – 106
Patricia Jackson – 109
Sandra Tobies – 118
Janet Stevens – 122
Huguette Leahey – 128
Maribeth Ford – 132
Carolyn Waite – 132
Bill Cole – 137
Charles Waite – 148
Kathleen Raftery – 154
Jim Hanlon – 161
Jeff Howe – 161
Peter Galluzzo – 165
Renee Cook – 166
Wanda Burns – 171
Paul Niemira – 177
Judy McDermott – 179
Jessie Panek – 189
Aldea Choquette – 199
Stew Cady – 204
Lorraine DiNardo – 239
Rosemary Anderson – 257
Yu-Chi Hsu – 262
Fred Schnepper – 270
Charline Barron – 289
Andre Menard – 291
Sarah Smith – 299
Lynne Roper – 327
Cathy Blair – 418
Special Recognition for John Cauley's Retirement – Warm wishes went out to John Cauley as he retires from 7 years of service as our Food Coordinator Assistant.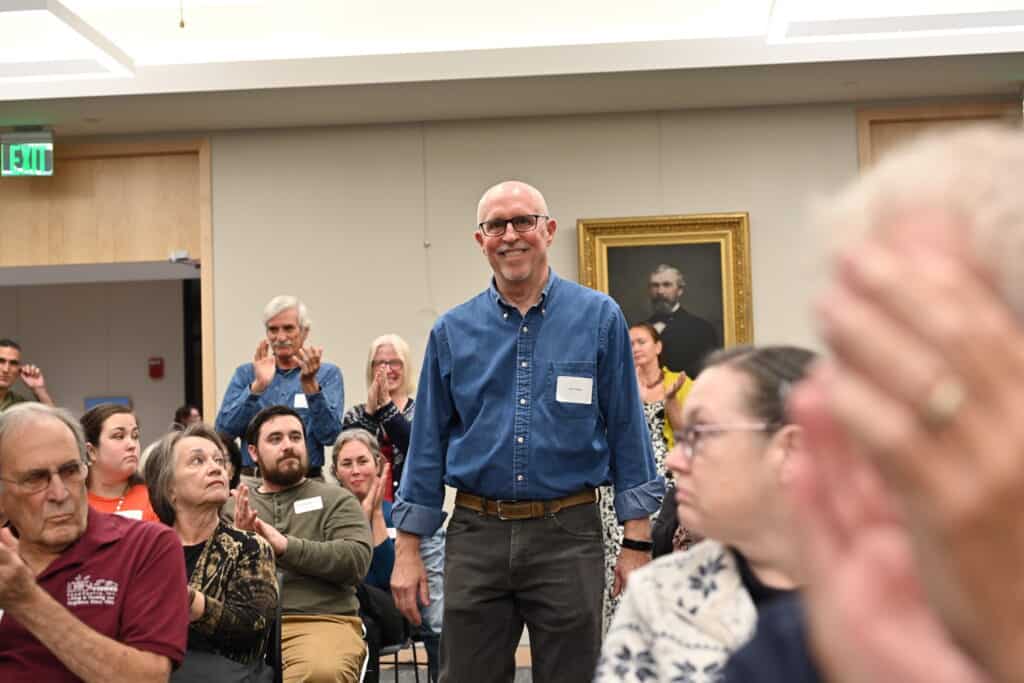 Special Recognition for Patty Stern from Staff and Board of Directors – Patty Stern was recognized and thanked for her 15 years of tireless hard work to keep the Pantry running. She is the best leader the staff at the Pantry could ask for!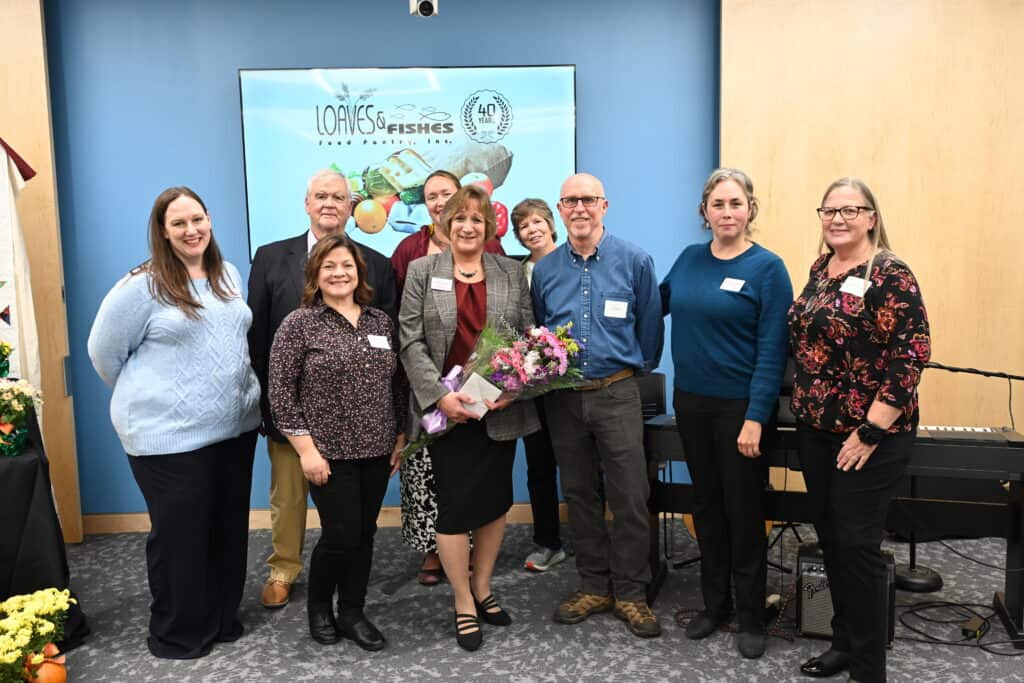 Photos from the evening