What is the Neighborhood Food Project?
click to watch video
It's America's first neighborhood-based food donation program!  Every two months, volunteers go door-to-door, picking up food from their neighbors!  It's the easiest, most effective, most empowering way to organize support for local food banks and pantries.
The NFP was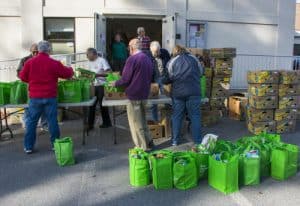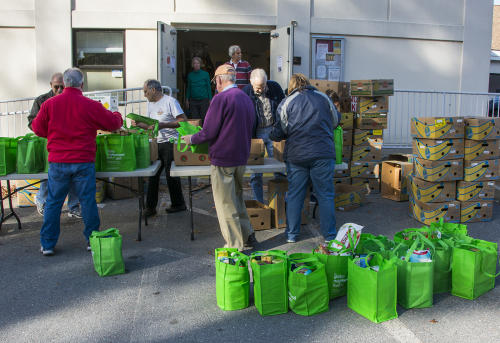 founded in Ashland Oregon in 2009, and today there are more than 30 Green Bag programs around the United States!
In 2014, the town of Groton began a pilot program engaging four neighborhoods.  Today, they have over 25 neighborhoods with over 250 neighbors!
Want to get involved?  It's remarkably simple!  Volunteer Neighborhood Coordinators invite their neighbors to be food donors.  Each donor receives a reusable green Food Project bag to fill.  Every two months, on a *pre-set schedule, donors place their full bags outside their front door and the Neighborhood Coordinator will pick it up and deliver it to Loaves & Fishes!  Call John Cauley at (978) 772-4627 x318 to participate.
*NFP 2017 Donation Pick-Up Dates:  September 2 & November 4.