Over 70 people attended the Annual Meeting.   A special thanks to those who provided the beverages and refreshments, Jack O'Lantern Liquors-Ayer, Blackbird Cafe and Coleman Catering, both from Groton, and to Claudia Castro, flutist and student at Indian Hill Music, for providing beautiful background music.

Andrea Myette, President of the Board (center) and Jim Breslauer, Vice President of the Board, presented the Outstanding Community Partnership Award to Nashoba GFW, Inc., Ruthie Broughton.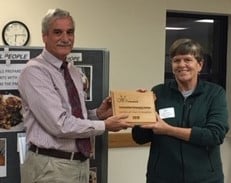 Paul Niemira presented the Outstanding Community                    Partnership Award to Garden at Church Meadows, Deb Rosson.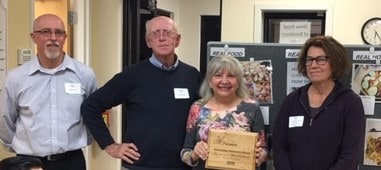 John Cauley and Jim Hanlon presented the Outstanding Community Partnership Award to The Groton Neighborhood Food Project, Sally Hensley and Cathy Burse-Hurley (left to right).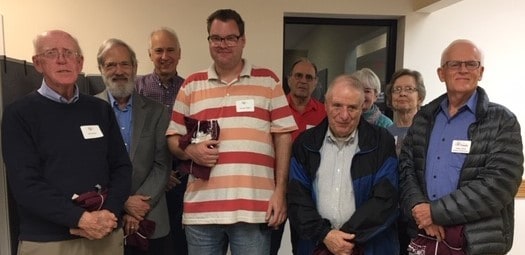 Approximately 19,000 volunteer hours were logged last year.  Pictured above are some of the Top 20 Volunteers.

Ken VanWormer presented The Charlanne VanWormer Award to Rosemary Anderson (center), who has made volunteering a focal point in her life.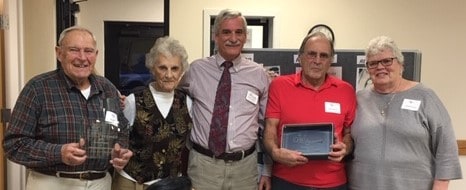 Paul Niemira (center) presented the Grande Award to Rich & Edi Baker (left) and Andre and Cecile Menard (right) for their   outstanding volunteer service to the Pantry.