Update: Loaves & Fishes "Spring Into Action 5K" will continue in the spirit of the Great Food Walk for 2021!
Loaves & Fishes invites those interested in the Great Food Walk to our 2021 "Spring Into Action 5K" virtual walk/run/hike/bike to support our neighbors in need.
For more information, please visit walk.loavesfishespantry.org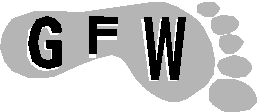 36th ANNUAL GREAT FOOD WALK to benefit Loaves & Fishes and Sharing, Inc.
WALK…DONATE…SPONSOR… to help end hunger locally!
Walk, run or stroll and enjoy on a day and on a safe route of your choosing.
With painstaking consideration, Nashoba GFW, Inc. have decided to change the Great Food Walk from a crowded event on April 10th to a virtual walk where we can all walk individually or in small groups between now and April 10th.
In the spirit of community action to help address the needs of our neighbors – especially now in this moment – they are making an appeal for you to take up either a virtual walk or a walk on your own time, where you like, between now and Friday, April 10th. Please choose a safe place to walk.
With this energy harnessed we can all still make a difference. Your and your sponsors' donations are most welcome! You can make donations here online or by mailing your donation with your virtual walk sheet.
We extend a gracious thank you for your participation and generosity!
For more information visit Nashoba Great Food Walk