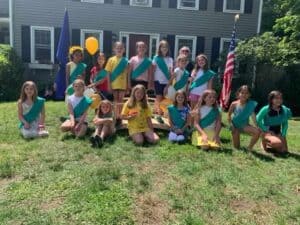 These young ladies from Littleton Troop 82443 had some fun AND helped the Pantry too! They organized a food drive during the month of October, but it wasn't just any food drive!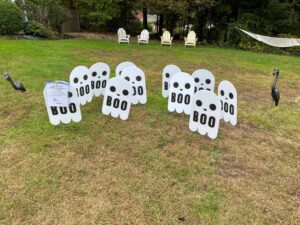 They offered to "BOO!" a house with spooky and fun ghost yard signs in exchange for non-perishable items for Loaves & Fishes. They had a lot of fun sneaking onto people's lawns at night, putting up the ghosts and taking the donations which were left out for them!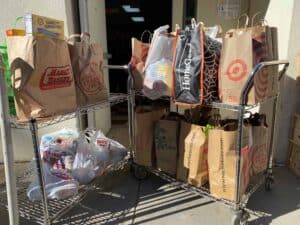 They collected 318.5 pounds of food! Great job ladies!