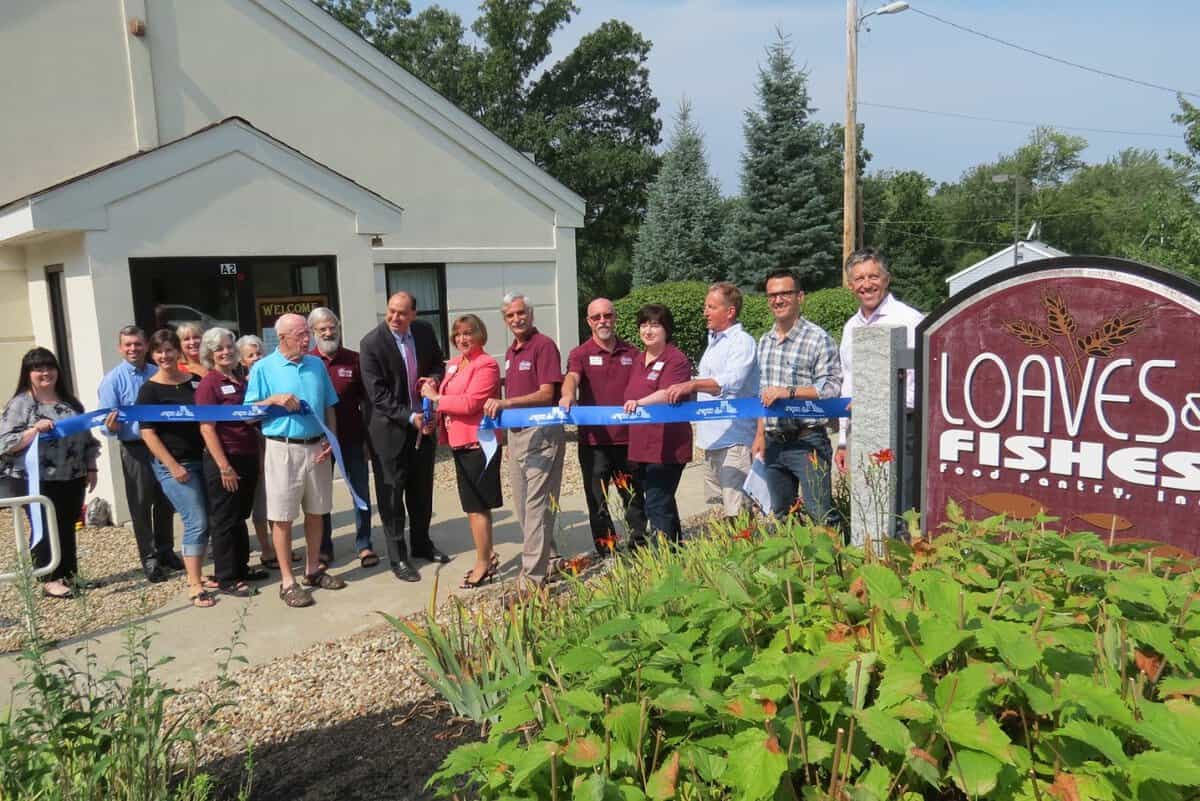 Loaves & Fishes celebrated their return to the newly configured Pantry with an official Ribbon-Cutting Ceremony on August 17th!  Senator Eldridge joined the Staff, Board Members and invited guests for this important event in the history of Loaves & Fishes.  A heartfelt thanks to all the wonderful volunteers, individuals and businesses who made this project possible from beginning to end.
220 NEW BACKPACKS & SUPPLIES were distributed to area children recently, thanks to the generosity of many donors.  We are grateful that the UCC in Groton agreed to adopt this important program and that Carrie Bergeron, our Program Coordinator for many years along with her family, agreed to shepherd the transition.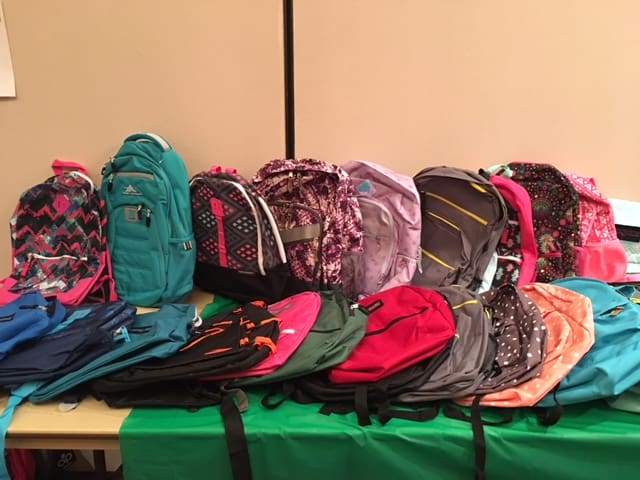 A special thank you to the ladies from Atmosphere Salon in Westford for adding a new twist to the event by providing back-to-school haircuts to a number of children.