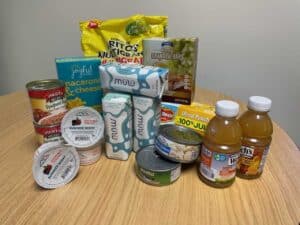 Summer is a time for family fun and relaxation, but for some, it's a struggle. For many families, the loss of school breakfast and lunch means more meals and more mouths to feed on an already stretched budget. This summer, we're offering extra bags of food for families with school-aged children packed with items for breakfast, lunch, and snacks.
If you're having a difficult time providing nutritious food for your children, please visit the Pantry – we can help.
If you'd like to help your neighbors – see our Most Needed Items List.