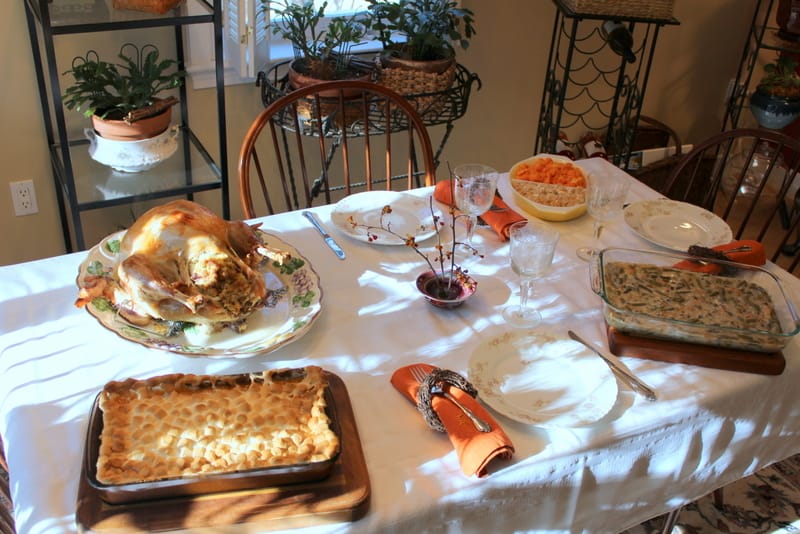 Photo courtesy of Vicki, a client, who prepared this holiday meal last year with groceries she received at the Pantry.
DO YOU NEED HELP?
Get all the fixings for your meal!
MONDAY, NOVEMBER 25th
SESSION 1:  9:00 a.m.-11:30 a.m.
SESSION 2:  5:30 p.m.-7:00 p.m.
Please bring a proof of residence for Ayer, Devens, Dunstable, Groton, Harvard, Littleton or Shirley and your shopping bags.
DO YOU HAVE TIME TO LEND A HAND?
Contact Sherrie at (978) 772-4627 x317 email: volunteer@loavesfishespantry.org to learn how you can help!
HELP US PURCHASE TURKEYS & HAMS
MOST NEEDED ITEMS
Ham Glaze
Canned Sliced Pineapple
Coffee, Tea, Cocoa
Stuffing Mix
Cracker & Nuts
Turkey Gravy
Canned Yams
Pickles & Olives
Juice